Sponsors of Our Lady's Hockey Club
Our Lady's Colts Junior Club
We are delighted to announce CFM Group as the sponsors of the Our Lady's Colts, the junior section of Our Lady's Hockey Club.
We would like to thank CFM Group for their generous support over the next three years, through to the end of the 2018/19 season.
For more information on the CFM Group, please visit our CFM Group Sponsorship page.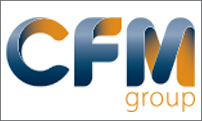 Our Lady's Senior Club
We are currently looking for new sponsorship partners for the senior section of the club for the 2017/2018 season and beyond.
If you would like to enquire about becoming a sponsor of Our Lady's Hockey Club, please fill out the form below.
Our Club President or our sponsorship representative will contact you to discuss our sponsorship packages.
Click here for all of our available sponsorship packages.